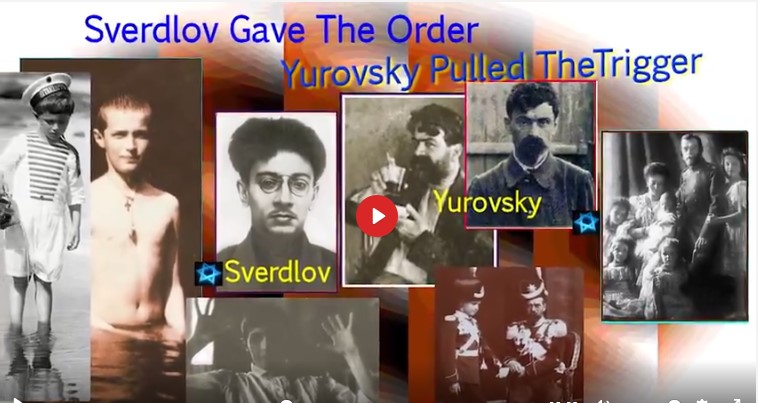 07-07-2011 - The Jews Who Murdered Tsar Nicholas II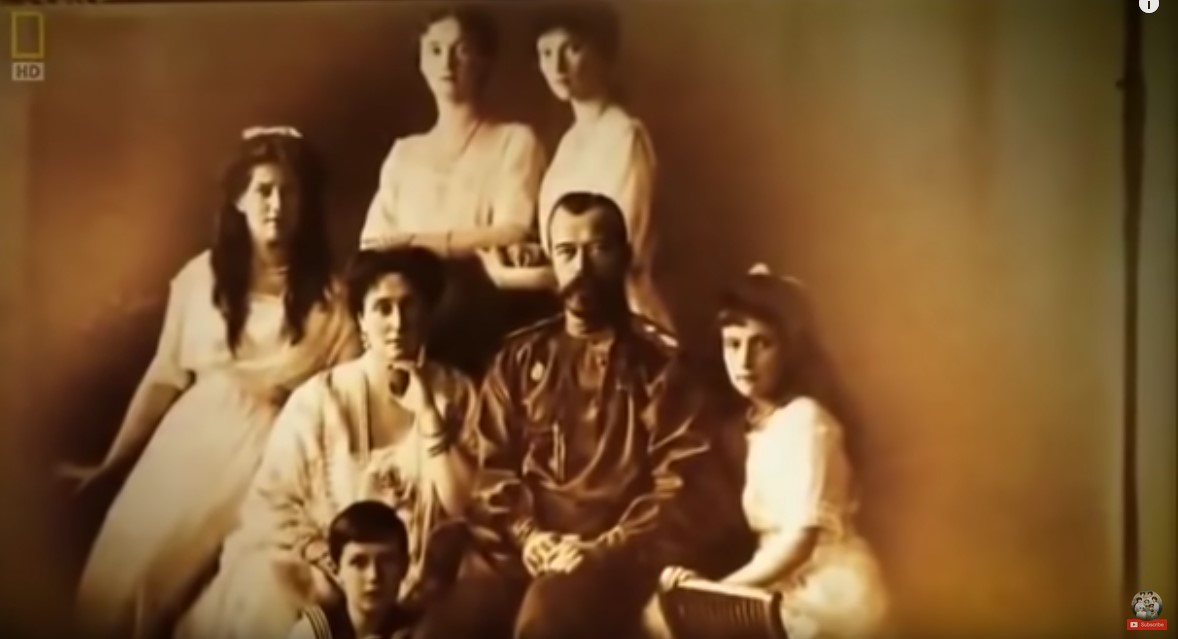 ---
Romanovs: The Missing Bodies | National Geographic
The National Geographic is Jewish Run.
It was a mystery that baffled historians for decades: what really became of the missing members of the royal Romanov family, long thought to have been murdered during the Russian revolution? In 2007, bone fragments were found in a shallow grave 70 meters away from the original 1979 discovery site. This intriguing documentary picked up the story as experts, including forensic anthropologist and 9/11 investigator Anthony Falsetti and Chief Scientist of the US Armed Forces DNA Laboratory Dr Michael Coble, tested and analyzed the bones in the hope that they could solve the Romanov riddle once and for all. Rumors long persisted that at least Grand Duchess Anastasia, the youngest daughter, had survived after the chaotic shootings, and several people claimed to be the lost Grand Duchess. Now, as proved in this documentary, with the use of modern technology and the 2007 discoveries, the truth behind this bloody chapter has finally been worked out.
This video was produced by National Geographic and was released in 2008. It is shared here on this channel in the framework of the publication of the book "The Romanov Royal Martyrs: What Silence Could Not Conceal". Dr Michael Coble is among the Research Team that helped in the authoring of this book.
ORDER THE BOOK: https://www.romanovs.eu/en
Ekaterinburg is in Urals, not Siberia! it's funny that National Geographic can't get the geographic details right
The British royals could have helped but declined to do so..
Find out who the Bolsheviks were and you'll find out why the Russian revolution,the mass murders of millions of Christians and Ukrainians is kept quiet and why it's not taught or discussed in the school system.
Communists should be hunted to extinction. ALL of them. Their lackeys in the media as well.
The Rothschilds promised to get the Russians back and they helped the Bolsheviks and this is what happened.
I've always felt the British Royals are complicit in their deaths!!! They did NOTHING to help, months before the outbreaks, even weeks before they could have sent a ship ? they are COWARDS!!! King Edward , Queen V always & only saving the name !!!! Of British!! Absolutely disgusts me!!! Queen V so egotistical so closed in only & unto her immediate family!! She was a close narcissist living und Er the umbrella of plenty & denying soooooooo many of much !!! They will answer to God for all the decisions made!!! RIP Family ?abandoned & ? forgotten ......?
---
It was 87 years ago to this day that the last Tsar of Russia, Nicholas II and his family, including severely disabled Tsarevich Alexis, were murdered in clod blood on the orders of Lenin by the Bolshevik police, thus heralding the ultimate start of the Jewish controlled Soviet Union. Please see link here -