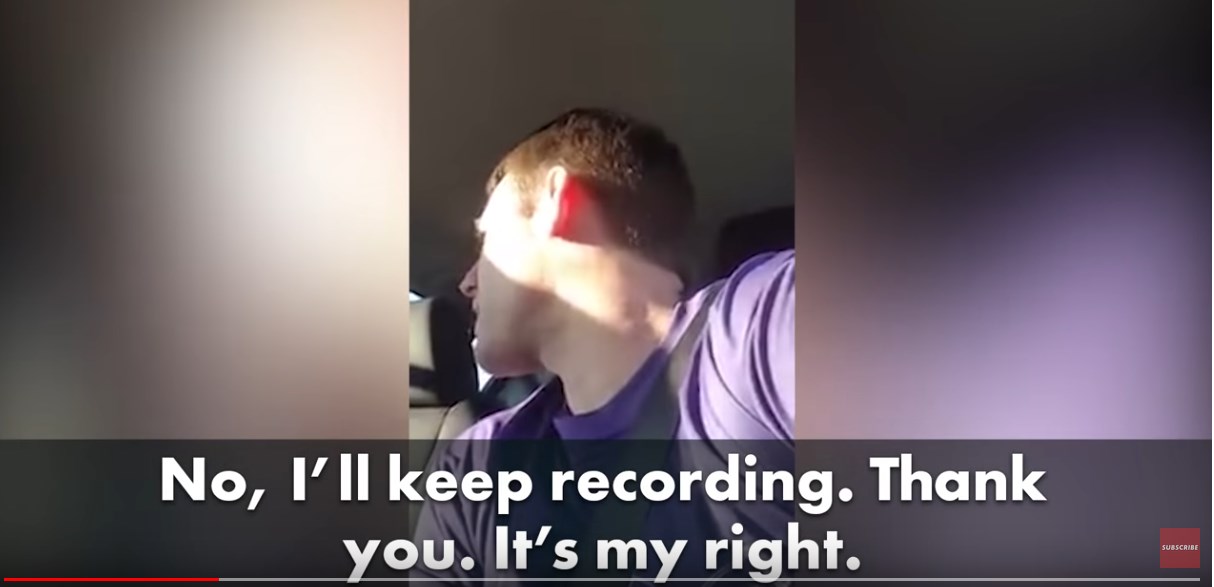 Lying cop doesn't know Uber driver was actually a lawyer | New York Post
When defense attorney Jesse Bright was pulled over in North Carolina while moonlighting as an #Uber driver, he began filming the encounter. Allegedly, he had been pulled over for picking up a passenger from a known 'drug house,' but that didn't stop Bright from continuing to film, despite the police officers incorrectly telling him that it was illegal to do so.
There is Law and law; the Constitution of the United States is the supreme Law of the Land; Constitution Amendment Establish "Congreſs shall make no law"; Constitution Amendment XIV Section 1 Establish: "All persons born or naturalized in the United States, and subject to the jurisdiction thereof, are citizens of the United States and of the State wherein they reside. No State shall make or enforce any law which shall abridge the privileges or immunities of citizens of the United States;" States shall make law against Persons not Citizens;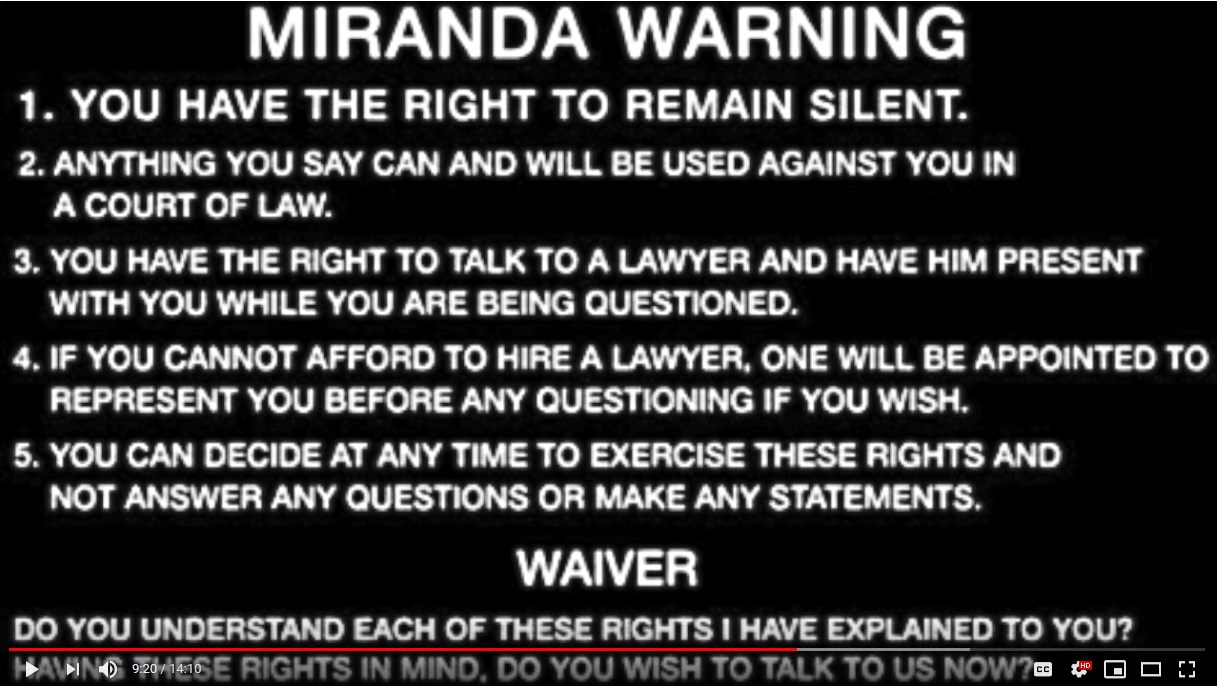 From the Tom Woods Show (June 3, 2016), Former Deputy Sheriff Ernie Craig has devised a script that should be learned for any driver seeking to protect his rights from the pry of state agents. It is a comprehensive guide as to what you should say and do if you are pulled over for a traffic stop. http://www.LibertyPen.com The "The Transportation Stop" Scrip is available at: http://www.logosradionetwork.com/tao/
This guy is wrong and is going to get someone in trouble. I am a Law Enforcement Officer in Kentucky but I don't think the law is drastically different between the states. Officers do not need probable cause to make a traffic stop. See Supreme Court Case Terry v Ohio. All officers need is reasonable suspicion that a traffic law (also criminal law) has been violated to make a traffic stop. Reasonable suspicion is a lower burden of proof than probable cause. The purpose of this stop, based on reasonable suspicion (Terry Stop), is for investigative purposes. A Terry Stop is considered a temporary investigative detention to determine if enough probable cause exist to issue a ticket (or make an arrest for a criminal offense). Also if an officers has made a traffic stop based on articulable reasonable suspicion the motorist is required to produce a driver's license and proof of insurance. You are not covered under the fifth amendment against self incrimination by refusing to present these documents. Now if you produce these documents and the officer ask you questions about them then you have the right to refuse to answer any questions. He is correct that you are not required to answer any of the officers questions during the stop, but if pulled over you have to provide the required documents.
Also remember that cops are allowed to lie and are never held accountable for wrongful arrests, unlawful searches etc. Unless they physically injure you or cause damage to property you don't have a case against them
So what we learned is that it's best if you SHUT UP(?) when you getting pulled over. Okay? Good!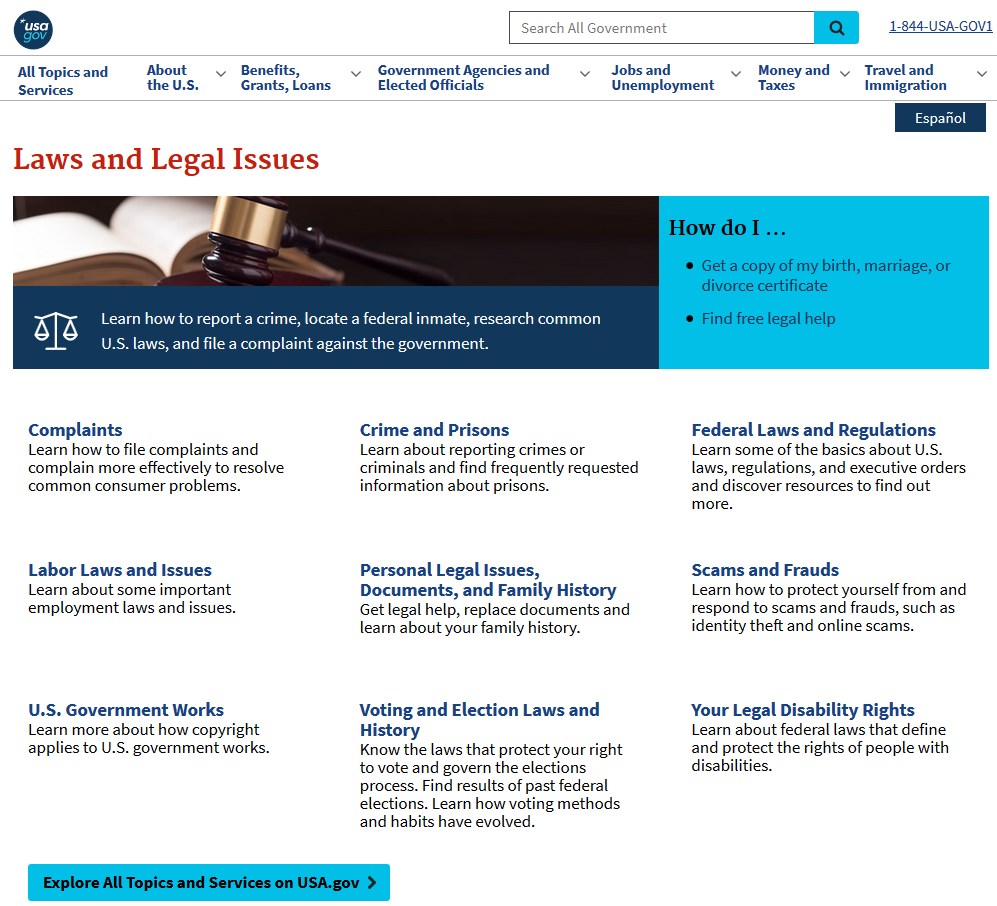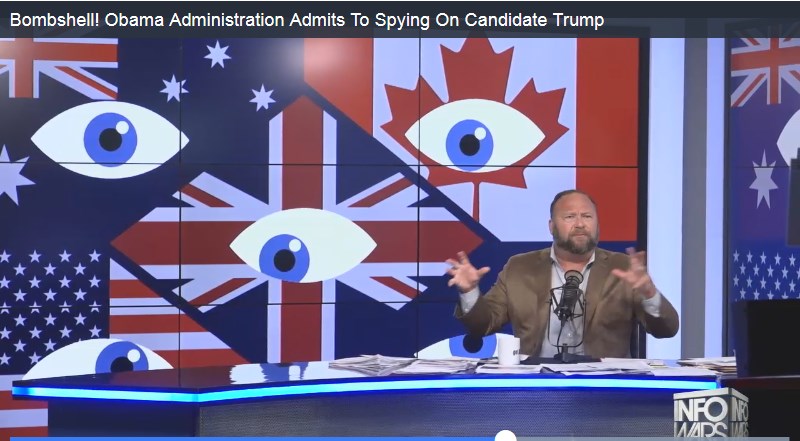 Bombshell! Obama Administration Admits To Spying On Candidate Trump
Americas know your rights; it's the important for the public to know your rights, so we hope the following information will be helpful.
Five Eyes
Jump to navigation Jump to search
Official languages
English (de facto)
Type
Intelligence alliance
Contributors
Australia
Canada
New Zealand
United Kingdom
United States
Establishment
14 August 1941
17 May 1943
The Five Eyes, often abbreviated as FVEY, is an anglophone intelligence alliance comprising Australia, Canada, New Zealand, the United Kingdom and the United States. These countries are parties to the multilateral UKUSA Agreement, a treaty for joint cooperation in signals intelligence.[1][2][3]