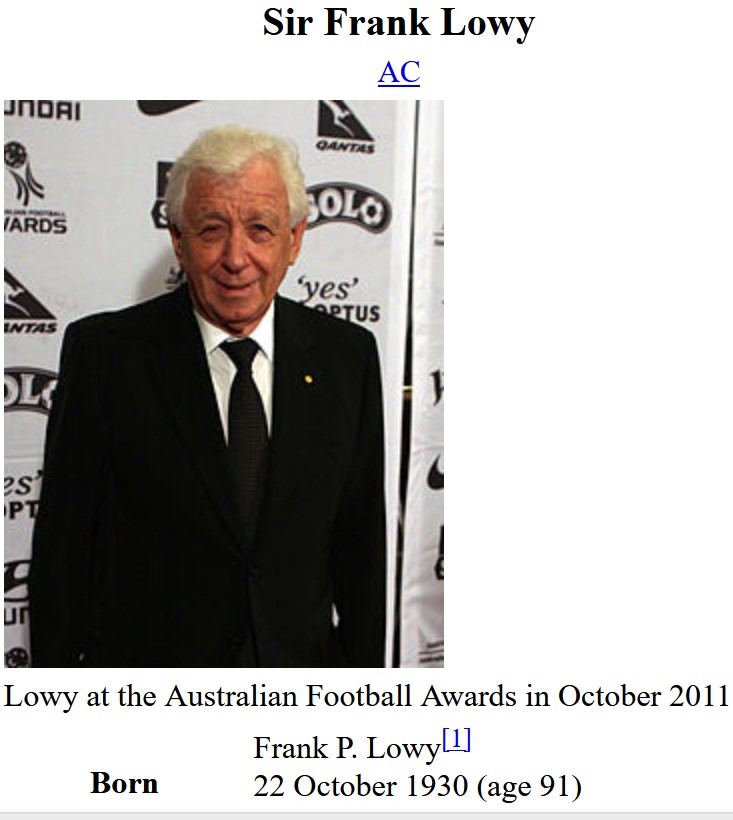 Frank Lowy
Australian Jew is country's richest man
Frank Lowy, an Australian Jew, for the first time was identified as the nation's richest man.
Lowy, who survived the Holocaust as a teenager on the run and then fought in Israel's 1948 War of Independence, has amassed a fortune estimated at $4.5 billion from the Westfield Group, an empire of
shopping malls in the United States, United Kingdom, Australia and New Zealand.
He moved up to the top slot from No. 2 after the economic meltdown stripped billions from the former richest man, Andrew Forrest of Perth. Forrest saw his fortune plummet in recent weeks from $7.2 billion to $3.8 billion, according to the Australian newspaper, which extrapolated the figures from BRW magazine's annual Rich 200 list.
Lowy is being audited by the Australian Tax Office after being named in a U.S. Senate report on tax evasion. The report alleged that Lowy hid $53 million in an account in Liechtenstein to evade paying taxes. Lowy claims the money was donated to charities in Israel.
He was also implicated in the Bank Leumi scandal that embroiled Israeli Prime Minister Ehud Olmert, but there is no suggestion that Lowy was involved in any wrongdoing. In 2006 Lowy funded the Institute for National Security Studies at Tel Aviv University.