.Painting painted during the last Ice Age by white Europeans in Europe.
This is one of the most studied and argued about paintings in Lascaux cave in France ,Europe. It is in what is known as the Well, or the Shaft, and is reached by climbing down a ladder from the Apse. The main scene includes a disembowelled bison, a man with a bird's head who appears to have been felled by the bison, a spear, and a bird on a pole. Was the man a shaman with a bird as totem? Did the painter believe that dead people became birds? We shall never know.
The two photographs stitched together show that either the same artist used different techniques for the two panels, or the panels are separated by time and creator. The rhinoceros is done in a more realistic style, with thicker outlines. Photo: Don Hitchcock 2008
Isturitz, Oxocelhaya and Erberua Caves, where many prehistoric flutes were found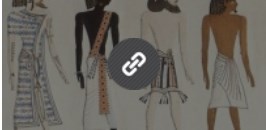 The anti-Semitic Zionists and Globalists who control our media are allowing people to...
For thousands of years, tribal indigenous White Europeans moved all over Europe, an...
In many countries, Knight Fight Clubs are springing up. They can best be des...
Pakistan....